Welcome to the RPG Crisis RPG Maker Community Forums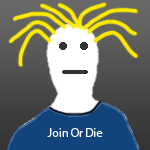 Hello there traveler!

They call me Norman the Expressionless and I was instructed to seek you out, the wanderer. You must be something special for them to hire me and come find out. I wonder what makes you so special; perhaps you have some super power and are destined to save the universe! Just kidding, they told me to find you because you have nice hair and they want to harvest it to create the perfect hair.

So yeah, you should totally join this fine community they've established here. Heck, if you need even more reasons I suppose I can list off a few of the perks.
Gain complete access to our Download, Tutorial/Script and Resource Databases.

Be a part of an ever expanding community and create your own legacy!

Get support for a wide range of maker programs, were experts on them all.

Discover your true purpose in life, maybe even become one with the force.

Make new friends, allies and enemies.

Participate in thoughtful, intelligent conversations aimed at expanding your mind.

Request translations for foreign maker related sites, games, scripts and tutorials.
I could keep listing all the awesome benefits and perks but why not discover them for yourself?
Submitter
Submitted: Mar 13 2013 07:03 PM
Last Updated: Mar 13 2013 07:03 PM
File Size: 3.34MB
Views: 5115
Downloads: 2,460
Creator: Megaman
Download RPG Editor 3D Windows 7 fix 1.00






0
This will remedy the active x error received when you try running 3drpge editor without legacy vb6 run times installed on windows 7
Instructions:
copy the contents of the folder into the 3drpge main directory
by default it is:
\Program files\3D RPG Editor
or for 64 bit users
\Program files(x86)\3D RPG Editor
Other files you may be interested in ..
Latest Files
4 user(s) are online (in the past 15 minutes)
0 members, 3 guests, 0 anonymous users
Google Mobile (1)
RPG Editor 3D Windows 7 fix
Rules ·